NIKE
Agency: R/GA
Role: Creative Director

I led creative for the Nike account at a seminal time for R/GA and the brand. R/GA was transitioning from design and production to a creative advertising shop. Nike was beginning to embrace the power of digital creativity. I built and led teams across half a dozen brands, pitching every idea and helping to inspire teams to execute hundreds of award winning projects. In the process, I helped create an entirely new working model for the agency, which is still very much in use today.



Nike.com

As the hub of all brand activity, we redesigned and built the nike.com homepage as a storytelling engine that took full advantage of star athletes and beautiful brand photography across every brand category.
Nikelab.com

Nikelab featured the brand's most advanced products. We briefed some of the world's best digital artists with simple product attributes (lightweight, fast, etc.) and gave them complete freedom to interpret those characteristics with amazing experiences. A 500 foot slot car race between two shoes in NoLita, a lifesize transformer made from Air Max Q's and many more. The results and the filmstrip metaphor design we created for the site won every industry award that year.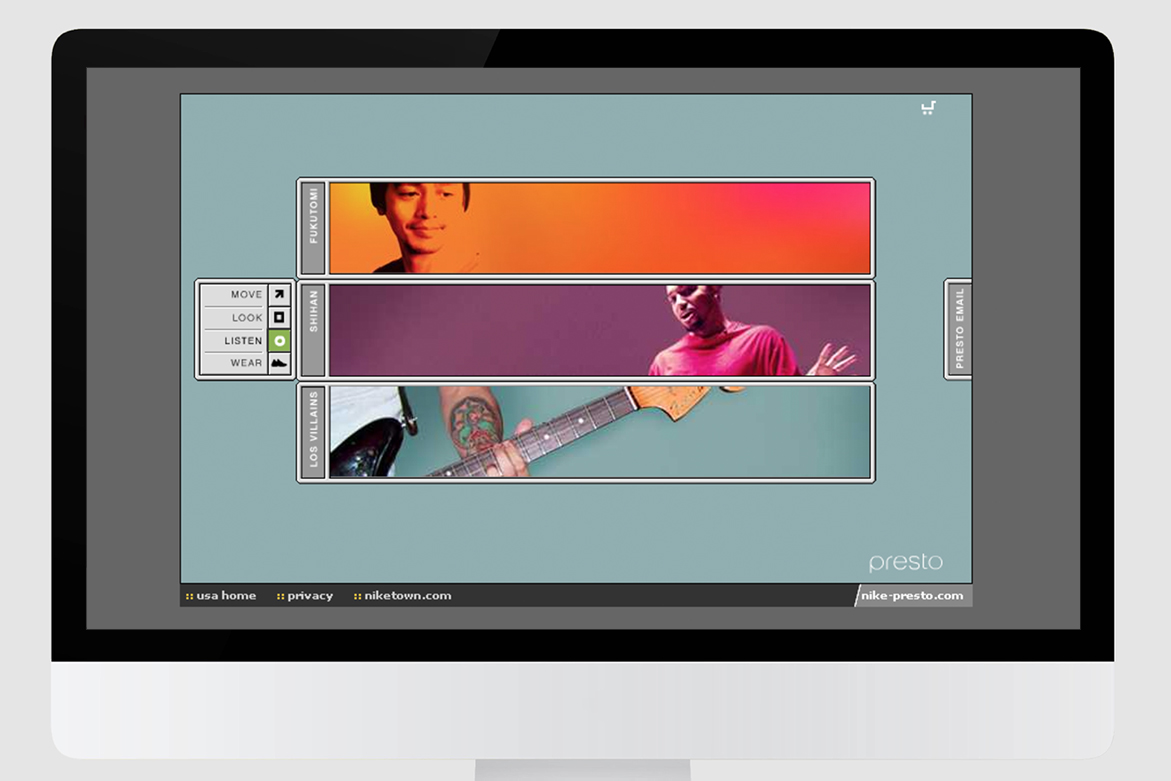 Presto Brand Launch Site

For this lifestyle brand launch we wanted to capture the freedom of movement that the product enabled. We chose unique artists that embodied that style of movement in their art and shot them in a free flowing style. We also created a modular, fluid moving design system for the site.
Nike Running Log

For this precursor to Nike+, we created a set of tools and community for runners that was totally accessible, easy to use and democratic. This stood in sharp contrast to the hardcore, clinical products available to runners at the time. Nike+ took our system and thinking to the next level, but all of the functional aspects of the experience were there from the beginning.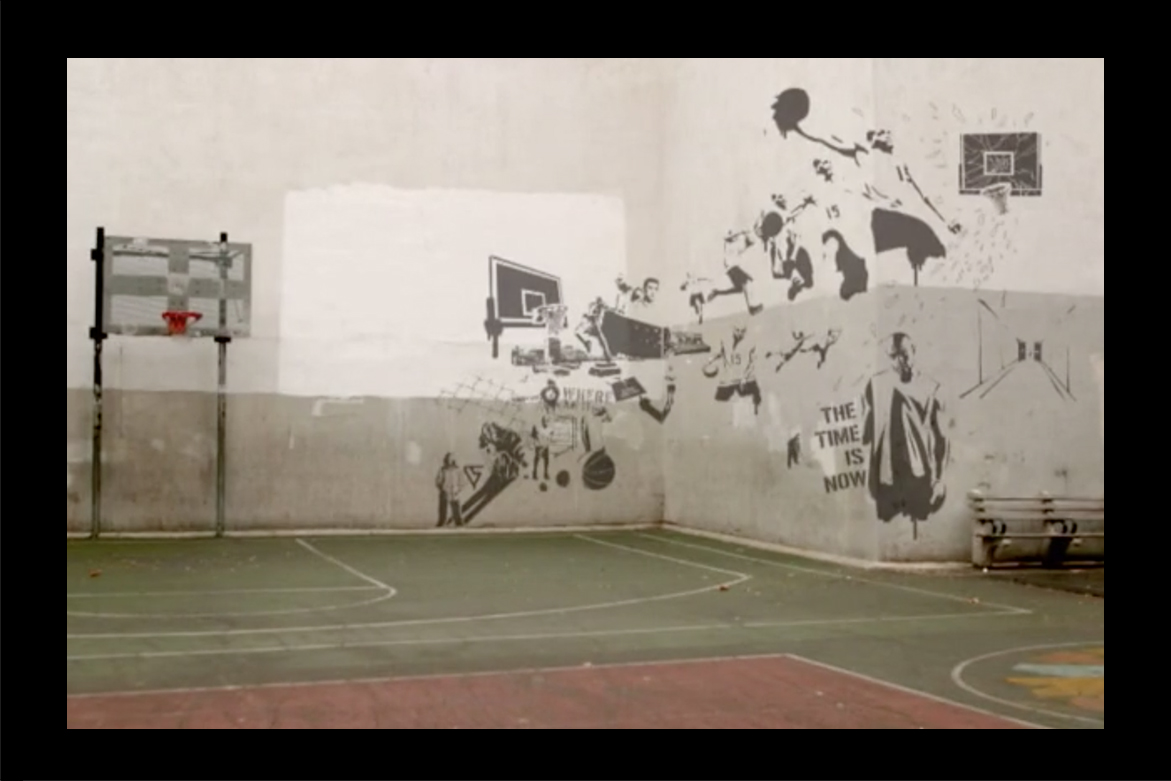 Nike Basketball Hooptown

A collaboration between graffiti artist, Logan Hicks, and a team of writers. We created a graphic novel-inspired story of Nike Basketball stars (a young Lebron and Vince Carter) fighting and playing against an apocalyptic future race of robots for the heart of the game. The story played out as a projection on the walls of a street ball court.
Nike Basketball Sole Provider

For the 30th anniversary of Nike Basketball shoes, we were briefed to create a "landing page for the coffee table book." Instead, we created the world's first interactive family tree of Nike's most famous basketball shoes, all the way back to the first Air Force I's, with all of the great advertising behind them. This became a permanent fixture at every big event for the brand and a favorite among sneakerheads everywhere.